Just as the UK limped back to a semi-semblance of normality after the gruesome Westminster and Manchester attacks, terror struck yet again as a white van mowed down pedestrians on London Bridge as 3 knife-wielding attackers unleashed hell by stabbing victims in Borough Market, killing seven and injuring 48 citizens, 21 of whom are fighting tooth and nail for their lives.
12 suspects, 7 of them women, were arrested in Barking and East Ham after the atrocity.
Isis and their so-called Caliphate, desperate for relevance and recruitment, "claimed" the London Bridge attacks were in retaliation to a Syrian based RAF bomb marked "love from Manchester" targeting Isis suspects.
The atrocity unraveled five days ahead of Britain`s general elections and may dent the Labour Party and Jeremy Corbyn`s ratings for he is seen as "soft on terror" given previous peace talks with Sinn Fein, the IRA and Hamas.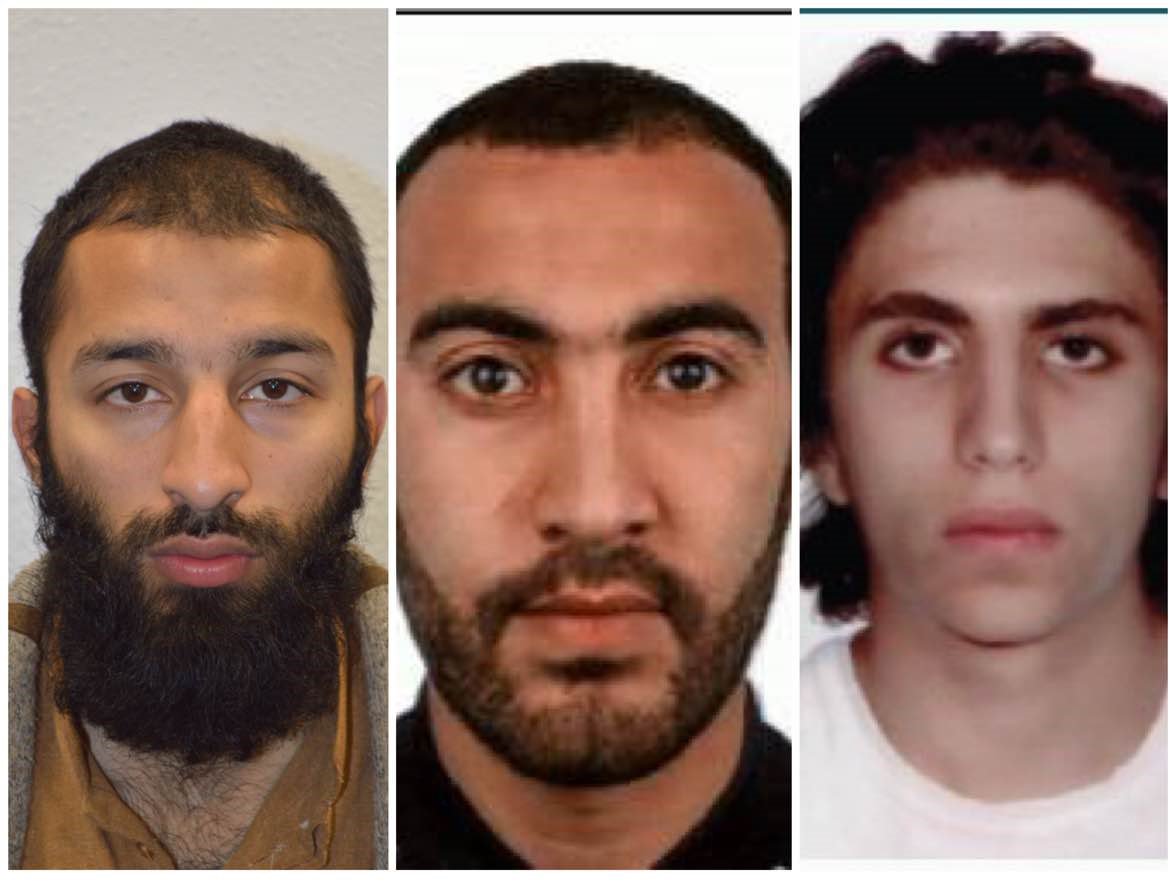 However, national security must remain above the petty fray of partisan politics. Pre-Brexit EU-wide intelligence sharing was much easier. Post-Brexit the necessity to maintain EU-wide intelligence sharing will remain crucial.
UK political parties ceased General Election campaigning, which is exactly what terrorists yearn for.
They crave to derail democracy.
London must be an example to our world that terror can never derail democracy.
Although there is no link between Westminster Abbey, Manchester and London Bridge, Britain is now imperiled by "copycat" terrorism as terrorists are individually inspired to sheepishly mimic other attacks where "terrorism breeds terrorism" as the world hauntingly witnessed time and again in Pakistan, Nigeria, Turkey, Egypt and France where "copycat" attacks ignited more cells and "lone wolves" to continue carnage.
Terrorists are also increasingly deploying "cars" as killing weapons, like in Nice, Berlin during Christmas and at Westminster.
PM May struck a tougher tone against terror calling for a new Commission for Countering Extremism – to identify extremists, expose them and counter their messages. Mrs. May implied that internet companies like Google, Facebook and Twitter will be compelled to censure extremist content. Officials currently endeavour to unlock WhatsApp`s encrypted messages.

However, the main problem is an instant messaging app titled "Telegram" used by terrorists, which remains the toughest to decrypt. It is high time for sophisticated international cyber-security laws especially after the NHS Ransomware debacle.
PM May advocated for tougher anti-terror custodial sentencing laws, including on those downloading terror manuals, hate preaching or joining banned outfits.
A Counter-Extremism Bill is to be discussed; encompassing banning orders for extremists, disruption orders against hate inciters and closing mosques hosting extremist meetings. T-Pims (Terrorism Prevention and Investigation Measures) might be revamped.
British Counter Terrorism (CT) authorities are actively monitoring 3,000 suspected terrorists; however intelligence sources indicate there are over 23,500 non-monitored "under the radar" extremists, including potential returnees from Syria. Recent austerity measures by the Tories to clamp down on police resources have proven a mistake as CT requires more funding than ever before.
Whilst such measures are praiseworthy they are not enough. Until the long-term "hearts and the minds" of potential radicals and recruits do not evolve from "violence" towards universal "values" – values of peace, democracy, human rights, the tentacles of terror will perniciously keep spreading becoming a menace for Britain`stolerant and thriving multi-cultural multi-faith multi-ethnic fabric. Muslim Britons, unanimously came out with a heated chorus of condemnation against Isis.
President Trump after ripping the Paris climate agreement to shreds launched a tirade against London`s Mayor Sadiq Khan, who tirelessly endeavors to make London a beacon for inclusion. Mr. Trump`s outright travel bans won`t work as terrorists are often "home-grown" born and bred "native citizens".
Britain`s counter-extremism campaign "Prevent" also currently suffers from a "brand deficit". It excessively targets Muslims deem critics. Prevent is obviously imperative to our times, but a more inclusive broad-based Muslim appeal and "ownership" of the program with re-branding and "community outreach" is required.
We can neither bomb nor legislate our way out of radicalization. Civil society push-bask, early preventive grass-roots intervention, better prison rehabilitation programs (as they are riven with radicalization ripe recruits), beefed up "neighborhood watch" campaigns need to blossom.
A centralized yet autonomous Counter-Extremism Ombudsman (CEO) should be appointed to align counter-narratives and ensure all government ministries are achieving stated aims and objectives with a shared mindset.
Just as Pakistan must reclaim Jinnah`s and Edhi`s tolerant, humanistic, enlightened Pakistan, Britain too must preserve and protect a pluralistic, inclusive accommodating way of life, for ideas are bullet-proof and ultimately only positive "ideas" will defeat the generational and existential threat of terror.
Isis is not the first, nor will they be the last radical fundamentalists. Against them and all the ill-fated incarnations that will unfold in our collective future, freedom, inclusion, unity in diversity, inclusive integration and democracy are the most potent weapons with which we fight back.
More cautious and calibrated foreign policy interventions, especially in the volatile Middle East, will go a long way in addressing long held grievances, real and imagined. Our world will not know peace until all lives begin to matter equally, from Islamabad to Istanbul, Kashmir to Karachi, Paris to Palestine to Peshawar and from Lahore to London.
Disclaimer: The views expressed in this article are solely of the author and do not represent ARY policies or opinion.